Document
6 Methods to Insert Emoji in Microsoft Word Document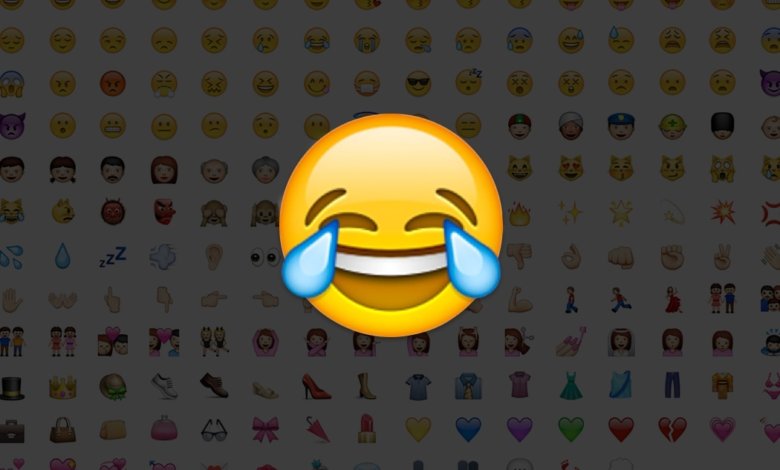 Emoji is the actual little picture that makes the text so interesting. The word "emoji" comes from Japanese e (絵, "picture") + moji (文字, "character"). The original emojis (176 icons in total) were created in 1998 by Shigetaka Kurita, an engineer at the Japanese phone company. Up to now, the number of emoji is far more than a few hundred.
Here are 6 methods to insert emoji in Word on your Windows, Mac, or Linux.
Method 1: Use the Windows Built-in Touch Keyboard
Windows 10, 8.1/8 offers a built-in Ease of Access tool called the Touch Keyboard. You can open it to insert emoji in a Word document.
Note: not available for Windows 7 and older.
Step 1. Right-click on the Windows taskbar and tick "Show touch keyboard button".
Step 2. The Touch Keyboard icon will appear on the taskbar. Click that and you can activate it.
Step 3. Click emoji to insert in your Word.
Method 2: Add Emoji Keyboard from the Office Store
The Emoji Keyboard is an add-in for Microsoft Word, PowerPoint, and OneNote. You can install it from the Office Store. After the installation, you can open it from "My Add-ins" in Word.
Step 1. Open your Word document, click on the Insert tab > Store, and then add Emoji Keyboard.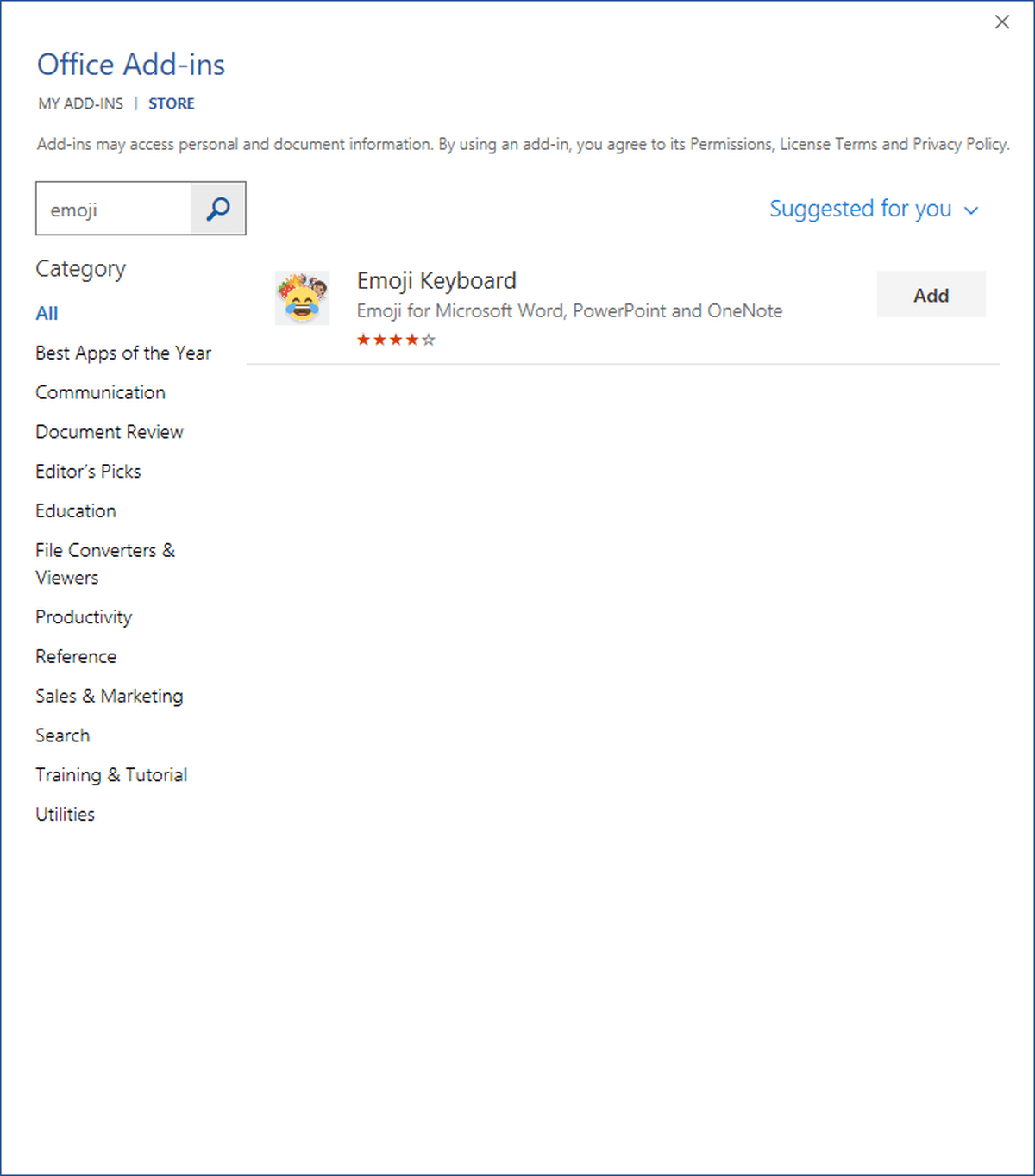 Step 2. Position the cursor in a Word document, and then select an emoji icon to insert.
The advantage of this add-in is that you can not only insert emoji as "text", but also directly as an image. You can also change the size of the emoji image and skin tone.
Method 3: Copy and Paste Emoji from Websites
There are many sites out there specializing in emoji meaning, history, copy & paste. Here I briefly list two websites.
😋Get Emoji – All Emojis to ✂️ Copy and 📋 Paste 👌
Get Emoji provides nearly 2500 emojis, including categories such as 😃💁 People • 🐻🌻 Animals • 🍔🍹 Food • 🎷⚽️ Activities • 🚘🌇 Travel • 💡🎉 Objects • 💖🔣 Symbols • 🎌🏳️‍🌈 Flags. No apps required.
📙Emojipedia – 😃 Home of Emoji Meanings 💁👌🎍😍
Emojipedia is a big emoji search engine. You can browse every emoji's meaning, history, name, and view how the emoji is displayed on various platforms. Click on the "Copy" button then the emoji can be pasted to your Word document.
Method 4: Install the winMoji Application
This application works for Windows 7, 8, 10, etc. It's an alternative solution to using the Windows Touch Keyboard or on Windows 7 where this keyboard does not exist. WinMoji also provides a search function.
Step 1. Download winMoji here.
Step 2. Click the emoji you want, and the selected emoji will be automatically pasted on the system's pasteboard.
Step 3. Paste the emoji (use Ctrl+V) to your Microsoft Word document.
Method 5: Type Emoji Characters
This is a very fast and convenient way to insert emoji. For a few emojis, Word for the web automatically converts symbol as you type them and enter.
Type :-) or :) to get 😊
Type :-| or :| to get 😐
Type :-( or :( to get 🙁
Type :-D or :D to get 😀
Type ;-) or ;) to get 😉
Tips: If it is in a Word application such as Office 2016, the first three emojis can also be quickly inserted by entering characters, but please note that you need to type the characters yourself (You cannot directly copy and paste characters, they won't convert to emoji).
Method 6: Insert Emoji in Word for the Web
Except for Method 5, there is another easy way to insert emoji when using Word Online. Just go to the Insert tab and select Emoji. To get more, you can click on More Emojis.
Sometimes a picture is worth a thousand words. Now you can insert colorful emoji in Word and tell your story with emoji.