Document
The Best Data Recovery Software for Windows: Our Top 5 Picks
Whether you're a home user or a business professional, chances are you rely on Windows to get things done. As with any other piece of software or hardware, accidents can happen and your data can be lost. This is where data recovery software comes in handy.
In this article, we'll take a look at some of the best data recovery software for Windows and give you our top five picks. So, if your data has gone missing, don't despair – read on for some solutions!
Data Recovery Software Assist with the Following Situations
There are two main types of data loss – logical and physical.
Logical data loss is when the data might still be presented on a recognizable hard drive but is unable to be accessed. This can be due to a number of reasons, such as virus infection, partition corruption, or accidental deletion.
Physical data loss is when your drive is damaged and it is no longer recognized by the computer or hard drive reader. Anything from water damage to fire to a physical strike might cause this.
In the case of physical data loss, you'll likely need to send your hard drive off to a professional data recovery service for help. They will help you by using a clean room to physically repair your hard drive and extract the data.
Logical data loss can often be fixed with the help of data recovery software, but it's conditional. When TRIM is enabled for an SSD, the data is technically gone forever as soon as you delete it. Because the drive overwrites that area of the SSD to make it empty and ready for new data. So, if your SSD is equipped with TRIM, you likely won't be able to get your data back.
To summarize, if you have a spinning hard drive or your SSD doesn't support TRIM, the data may still be there but hidden until new data covers it. You can utilize data recovery software to attempt to bring it back to the surface; however, you must act quickly.
Now that we know what to expect from data recovery software, let's take a look at the best choices.
Best Data Recovery Tools for Windows
To choose data recovery software for Windows, we took a look at what features each program had to offer as well as the customer reviews. We also took price into consideration, so you can find one that will work for your needs at an affordable cost.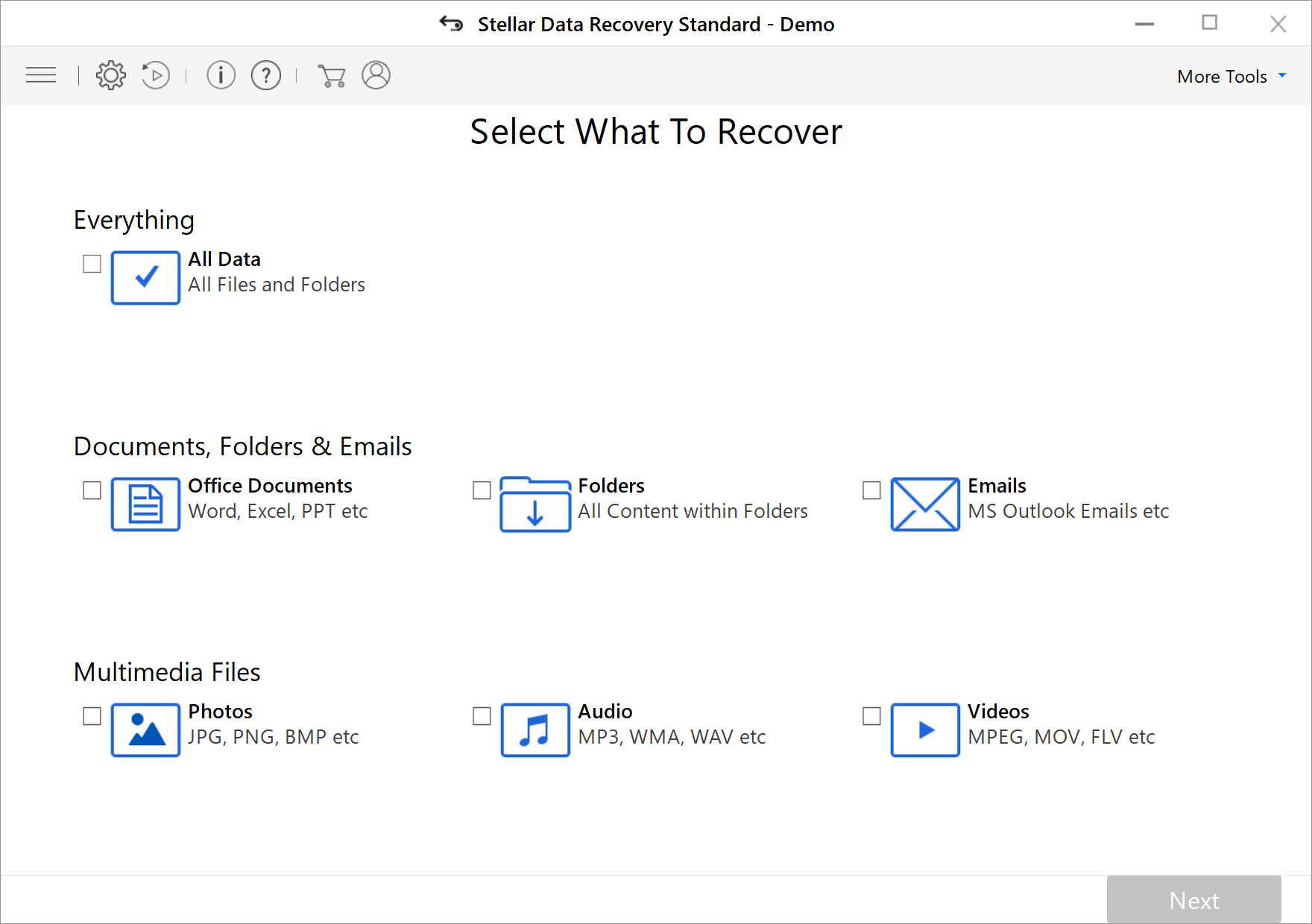 The first data recovery software on our list is Stellar Data Recovery. This program offers both Windows and Mac versions, as well as a variety of features to help you recover your lost data. These features include the ability to deep scan your hard drive for deleted files, save a scan so you can resume recovery later, and preview files so you can see which files you are recovering before you actually purchase the software.
Different editions of Stellar Data Recovery are available depending on your needs. The Standard edition is great for recovering individual files, while the Professional edition can recover lost partitions and unbootable systems. If you need to repair videos or photos from a formatted hard drive, the Premium edition is the best option.
Customer reviews for Stellar Data Recovery are overwhelmingly positive, with an average rating of 4.7 out of 5 stars on Trustpilot. One customer pointed out that you should be cautious of activations, as you can't move the license to another PC after it's been activated on your original machine.
Pricing for Stellar Data Recovery starts at $59.99 for the Standard edition. But If you only need to restore a few files less than 1GB in total size, the Free edition might be all you need.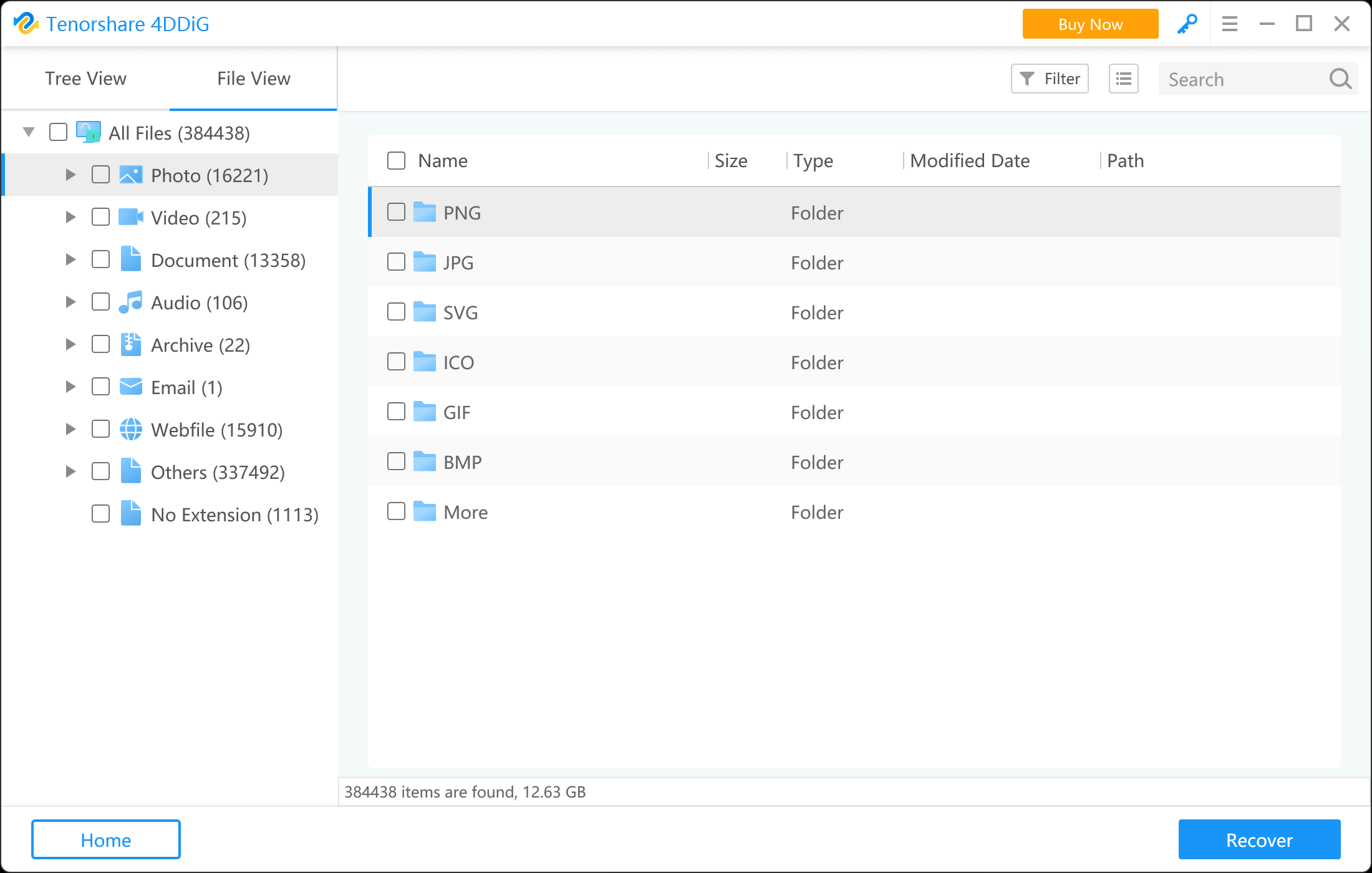 4DDiG Windows Data Recovery is another powerful data recovery software for Windows PC and laptop. It supports to recover deleted files from recycle bin, recover data from formatted/RAW/inaccessible partitions, as well as retrieve lost files due to virus attack, system crash, etc. on FAT16/32, NTFS, and exFAT file systems.
The software enables you to preview the recovered files before recovering them. With its user-friendly interface, even novice users can use it to perform data recovery quickly and easily.
In addition to its powerful data recovery features, 4DDiG Windows Data Recovery is also an affordable choice with a price tag of less than $50.
EaseUS Data Recovery Wizard Pro is a professional data recovery software to recover deleted files, photos, videos, documents and more from PCs (also external hard drives, USB drives, memory cards and other storage devices).
Whether you need to recover data from a NAS server or repair damaged photos and videos, the wizard can help. Plus, its free remote assistance service ensures that you get the help you need every step of the way.
With a price tag of $69.95/month, it's a bit more expensive than some of the other software on this list, but the features it offers may be worth the investment for some users.
Recoverit features a simple interface that makes data recovery easy. Just select the drive you want to scan, and wait for the results. It includes a handy search feature that makes finding specific files quick and easy.
The built-in repair tool can fix damaged video files. And if you need to create a bootable USB drive, Recoverit can do that too.
Recuva is one of the most popular data recovery software options on the market. It's free, user-friendly, and can recover a wide variety of file types. Recuva also has a deep scan feature that can find even the most stubborn files.
This software is available in a portable version and installation version. The portable version is great for users who want to be able to use the software on different computers, or for users who want to keep the software on a USB drive.
Recuva includes a wizard that walks you through the data recovery process.
A Few Things to Be Aware of Before Purchasing Data Recovery Software
The most important thing to do is to download the free trial and see if your files are actually found by the program. You should also preview the files in order not to get false hope that your video/picture/document might be recoverable.
If the file can be found, we suggest that you snap a photo of it as proof that you utilized the free trial before purchasing.
Also, double-check that you activate the software on the correct device since the activation can only be used on one machine.
The refund requirements of these firms are more stringent due to the data recovery software's characteristics. If you have any other questions, be sure to contact the software's customer service department before purchasing in order to get the most out of your investment.
Data loss can be a frustrating experience, but with the right data recovery software, you may get your files back quickly and easily. The software listed above are some of the best options available, don't forget to try out the free trials to see which one is right for you.