Document
Guide on How to Create Enough Free Storage on Mac's Drive
MacBooks are some of the best computers you can get for your money's worth. They are reliable, have a great design, and offer excellent features, including built-in applications.
Having said that, Macs have some downsides. For example, the total available storage is not the best. Eventually, you will notice that there are only a few gigabytes of space available on the disk. It also does not help if you do not have a proper file management routine.
Do not wait until there is only 10 percent or less of total storage free. If you do, the computer's performance will slow down significantly. Instead, manage the MacBook's drive space using the ideas mentioned below.
Remember to Delete Files Permanently
The first thing to remember is that you need to remove unwanted data permanently. There are two ways to do it. The first is to drag a file and place it in the Trash Bin. You will also have to empty the Trash Bin each time or, at the very least, enable the option to delete Bin files automatically after 30 days.
The second choice is to use the Option + Command + Delete keyboard shortcut. This one is more convenient, though it increases the odds of deleting a file accidentally. If you were to drag it in the Trash Bin, recovering a file would be much easier.
Regardless, both methods are optimal. The most important thing to note is that you need to delete unwanted files permanently.
Keep Tabs on Temporary System Storage
App extensions, plugins, caches, old system backups, and other temporary junk is a hindrance not just to the drive's storage but also to the overall Mac performance. Leaving the system with fewer files to the process should help with the computer's speed.
It is recommended to use a cleanup utility tool to deal with temporary storage since manual removal of the files will take a while, not to mention that the task is quite monotonous.
Take Care of Old Applications and Localization Data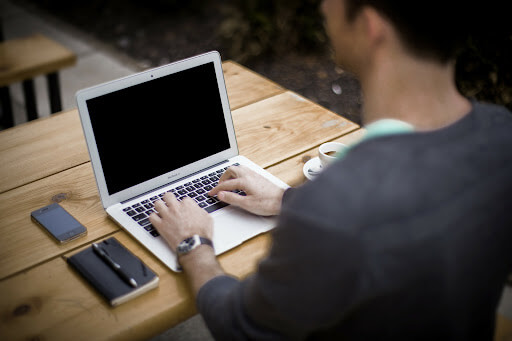 Removing unwanted MacBook applications should not be difficult if you follow the instructions from this article. If you find an application you no longer need or have no plans to use in the future, it makes no sense to keep it around, particularly if you want to improve the MacBook's drive space.
As far as localization files go, they might also consume more drive space than you expect. Some apps come with redundant localization data that makes little sense to keep. You only need the English version most of the time, so ask yourself what those 60 or so language packs are doing on the MacBook.
Check Downloads Folders
If you have a habit of forgetting about downloaded files, why not change the default download location to the MacBook's desktop? Doing so would allow you to notice email attachments, media, and other downloaded files right away. And once you no longer need these files, you can remove them from the computer and free up the storage.
Relocate Some Files
You might have an external HDD or a USB flash drive to back up computer data, but the accessories could be used as an external storage location. Hard drives and USB flash drives are relatively cheap, and you can save some money by waiting for a sale or by purchasing second-hand devices.
Cloud storage is also worth a shout. If you are more keen to stick to digital file management, it is easier to move the data back and forth between iCloud and the MacBook. However, the basic iCloud plan offers only 5GB of total storage. More often than not, the amount is not enough, meaning that you will need to subscribe to a monthly plan that will come with additional storage.
Replace Large Media Hoarding With Streaming Services
It would be better to stick to streaming services rather than large media files on computers. Besides, it is not just large media files like movies or TV shows of high quality that consume a decent amount of storage. Multiple music tracks could also be one of the primary sources of poor Mac drive state.
Stick to Spotify, Netflix, Disney+, and other streaming sites instead of keeping large media files on the MacBook's drive.
Reinstall macOS
Sometimes, you might find yourself struggling despite trying all the available methods. When that happens, you still have the option to reinstall macOS and give the computer a fresh start.
Keep in mind, though, that the process is quite tricky and requires a thorough step-by-step approach. Otherwise, you might mess up and need to start from scratch. In case this is your first time, find a guide that leads through the reinstallation. Or, as an alternative, get someone experienced to take care of the reinstallation for you.