Document
Easy and Effective Ways to Recover Deleted YouTube Videos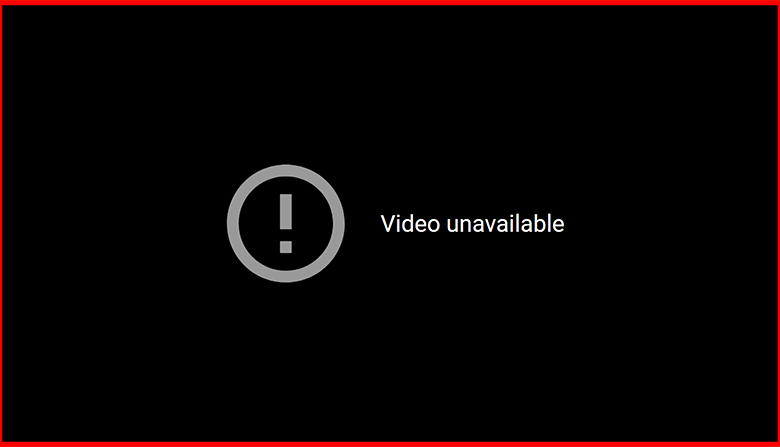 Nowadays, there's barely anyone that's not familiar with YouTube. YouTube has become a go-to medium for several Vloggers. With billions of people surfing every day to look at various types of videos, millions of these videos are watched on YouTube. And most are incredibly popular among subscribers. So if you're an aspiring vlogger or an actual vlogger, your YouTube videos are crucial to you.
But what would you do if your YouTube videos got accidentally, intentionally, or by any reason deleted?
Worry not, because in this article you won't only discuss the methods of recovering deleted YouTube videos but also the reasons why they got deleted.
REASONS WHY YOUTUBE VIDEOS GET DELETED
➤ YouTube Terms of Service Violation – YouTube removes or deletes videos that violate their Terms of Service or any failure to uphold and comply with community standards.
These Terms of Service are sets of guidelines or policies that clarify what's allowed and not allowed on YouTube.
If you don't follow these policies, there is a big chance that your videos might get remove or deleted from YouTube.
➤ Deleted Google Account – Your Google account covers all Google services, including YouTube. So if you'll delete your Google account, you won't be able to access your YouTube video files anymore.
➤ Hacked YouTube Channel – Hackers have compromised several YouTube channels, including high-profile ones.  They may end up deleting all your videos on your YouTube channel.
So it is best to keep your YouTube accounts secure from hackers.
➤ Accidentally Deleted YouTube Videos – You may have unintentionally deleted your YouTube video while uploading or editing.
WAYS TO RECOVER DELETED YOUTUBE VIDEOS
Recover Deleted YouTube Videos with Help From YouTube Support
If you feel that the deletion of your videos by YouTube was a mistake, send a re-evaluation message thru email to recover your deleted YouTube videos.
You can do this by going to "Help>Contact the YouTube Creator Support Team"
1.Sign into your YouTube channel and click your profile.
2.After clicking your profile scroll down to the bottom of the page and click "Help".
3.Then you need to click "Contact the Creator Support Team" or their link.
IMPORTANT THINGS TO NOTE:
You will need at least 10,000 views or in the YouTube Partner Program to send an email to the support team and to restore or recover your deleted YouTube videos.
The watch hours and the views of the recovered videos will remain. To avoid starting up from scratch, we advise you to contact YouTube support ASAP.
Getting the ID of the deleted video is easy if you have shared your video link anywhere, like social media.
You can visit Internet Archive, paste your YouTube channel URL, and if your YouTube video page has been archived, you might be able to find the deleted video's ID.
Recover Deleted YouTube Videos with the use of any Backup
You might also want to consider using your backups to recover or reupload your deleted YouTube video. Simply pull out the backup copy of your deleted YouTube video and reupload it to your YouTube Channel.
But this will work only work if you still have the backup copy of your deleted YouTube video.
Now, if you do not have any backup of your deleted YouTube video, a data recovery software can help.
Since the videos are uploaded online from a hard drive or other devices, there's a chance that any Data Recovery Software can find your videos that are lost or deleted from the system of your device.
Recover Deleted YouTube Videos with the use of Data Recovery Software
There are many Data Recovery Software you can use, such as  Stellar Data Recovery and Wondershare Recoverit.
In this tutorial, we are going to use Recoverit. Follow these simple guides on how to recover deleted YouTube videos.
Then after you launch the program, select the location of the deleted video file.
After selecting a particular location start the scan.
When the scan is over go to file type.
Under the file type select the video, then in the video find the specific folder of your deleted video.
If you can't find the folder of the video you want to recover, try deep scan.
Make sure that the video you want to recover is still previewable. This will help you determine if you can still recover the copy of your deleted video.
When you found the video you're looking for, simply click recover
The Recoverit new version(v.9.0) has the advance recovery option on its home page. By choosing this option, you can recover lost or deleted video files easily and without corruption.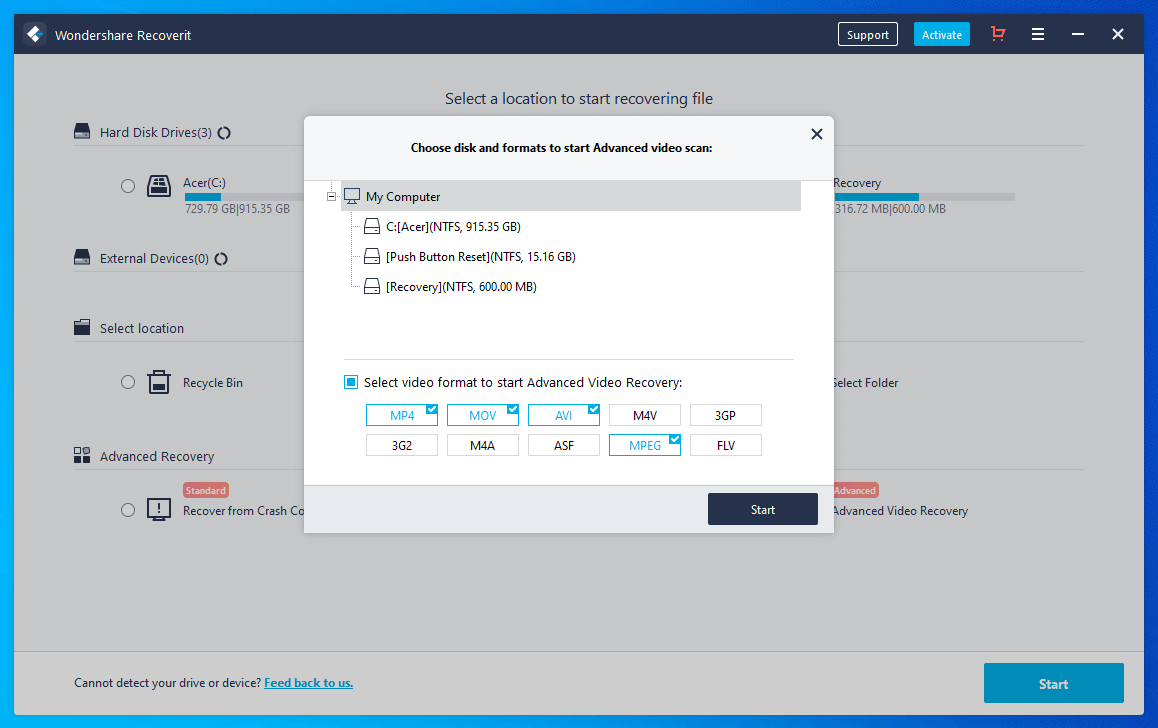 Before starting the scan, you'll need to choose the path and the format of the video.
After this, you're now good to start the scan.
When the scan is done select the video you want to recover.
Remember though, this is the advanced edition of the software, so you'll need to purchase it in order to use the advanced option.
Recover Deleted YouTube Videos with the use of an Internet Archive
An Internet Archive is a digital archive of the World Wide Web. To put it simply, it's the universal browse history of any web page.
This became an essential resource to download and watch deleted YouTube videos.
Following these steps, you will be able to recover back your deleted YouTube videos from archive.org.
1.Open your YouTube channel account and take any relevant information related to the deleted YouTube videos. Look for the URL of the deleted YouTube video and then copy it.
2.Once you copied the deleted YouTube Video's URL, go to https://web.archive.org/ or  http://archive.is then paste the URL of the deleted YouTube video on the search window. After this, click on "Browse History".
3.When you find the deleted YouTube video you want to recover, select and download it to recover.
IN CONCLUSION
Recovering a deleted YouTube video is not that complicated, especially if you have a reliable data recovery software like Recoverit as your rescue. When YouTube support is unable to help you, Recoverit is the easiest and most effective resource to recover a deleted YouTube video. With these ultimate how-to guides, you're on your way to claim the top views of YouTube videos without the fear of losing your YouTube videos forever.
Free Download Free Download