eBook
How to Download & Convert Google Play Books into PDF Format
The following steps will help you learn how easy it is to download and convert eBooks from Google Play Books into a PDF file format.
How to Download Google Play Books as a PDF File
Step 1: Go to your Google Play "My Books" to export the book that you own. To export the book, click the vertical ellipsis or three-dotted colon.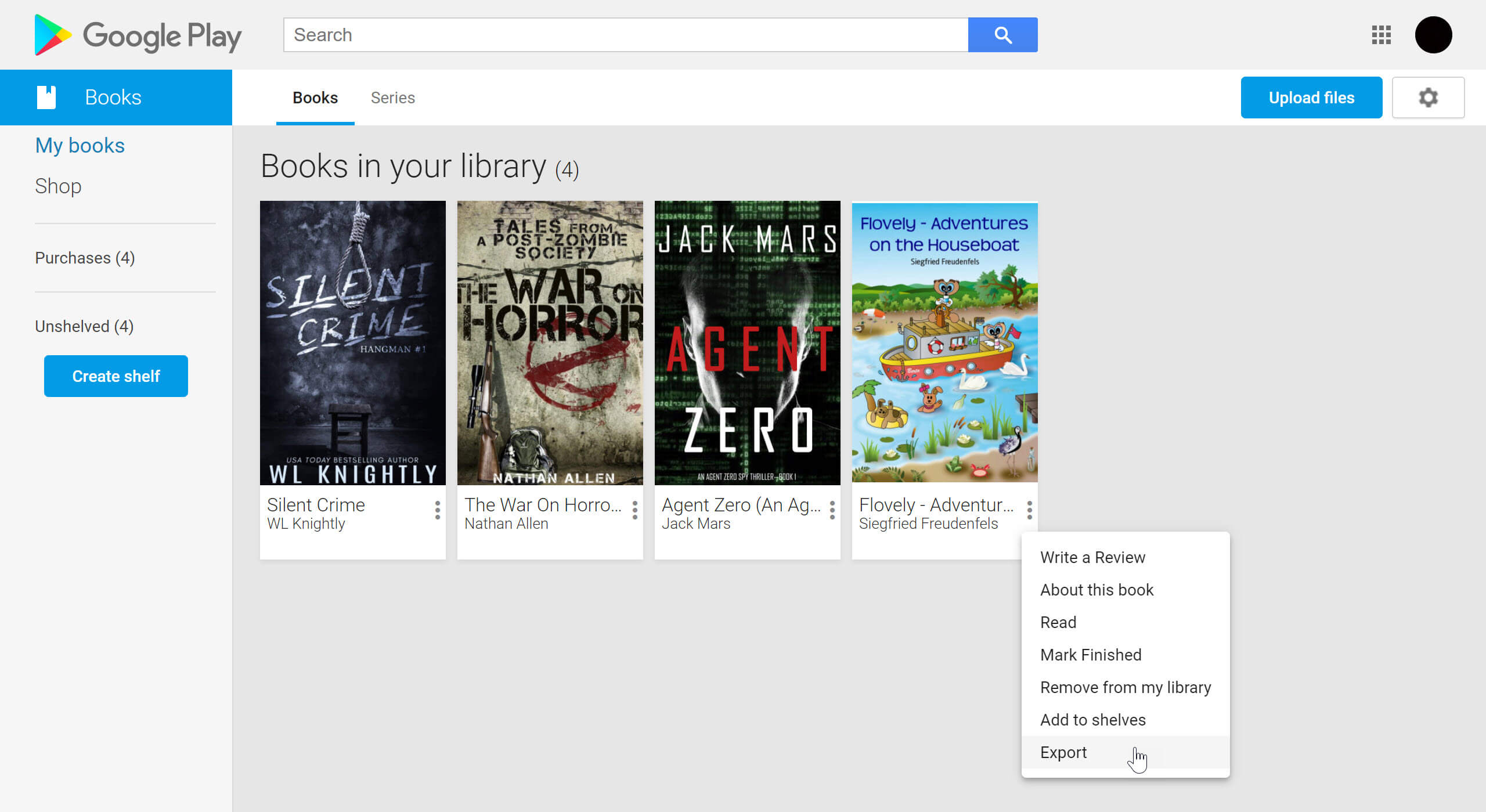 Note: Mostly, you will notice that after clicking export you'll need to choose either export ACSM for EPUB or ACSM for PDF. Obviously, we are going to choose "Export ACSM for PDF", however, if this option is not available, you can just simply download it as EPUB in the meantime, then convert it to PDF for later.
When a book has an ACSM, this indicates that it is protected by ADOBE DRM.
While a Google Play Book that does not have DRM can be directly exported as PDF or EPUB.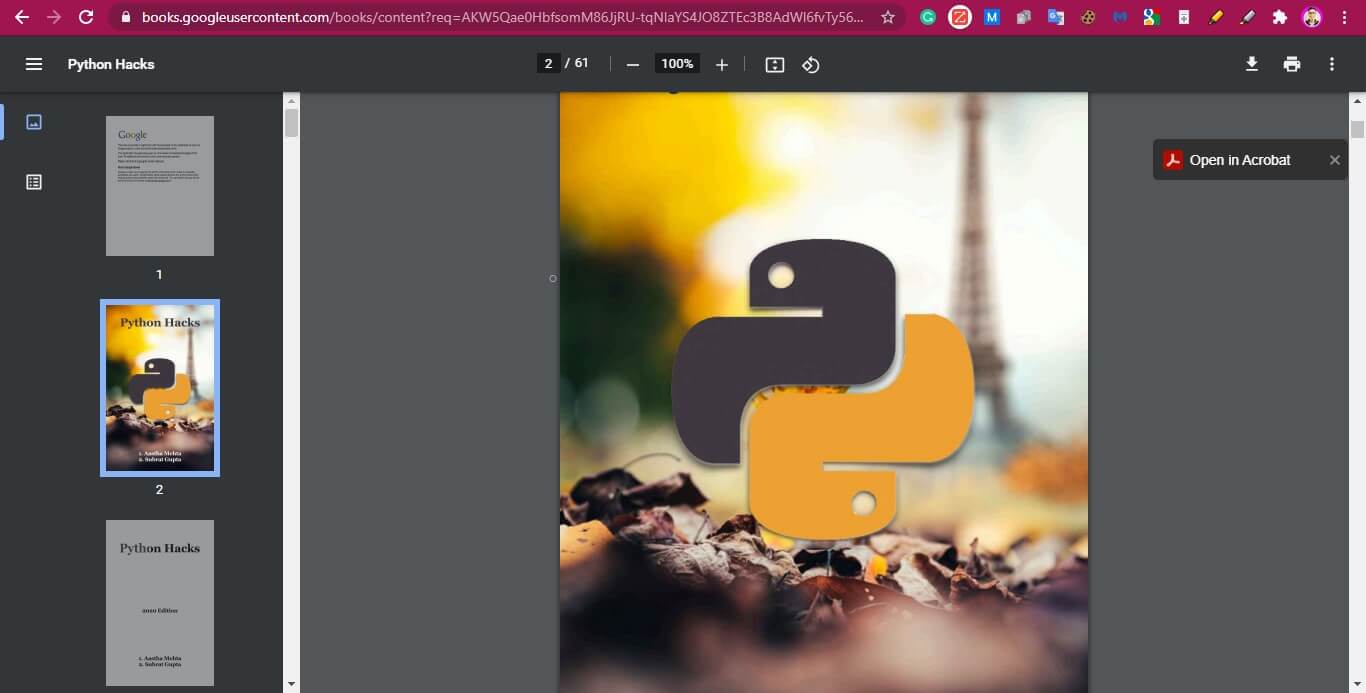 You can automatically read these books in your browser.
Remember:
"Even if you'll be able to download the book that's in an ACSM format, you'll be needing Adobe Digital Edition to be able to open or read it on your computer."
These next steps will guide you on how to open ACSM files using Adobe Digital Edition, and also the location to open the actual PDF files.
Step 1: Download Adobe Digital Edition 4.5.11 Windows (8.24MB)
Step 2: After you install the Adobe Digital Edition software, create an authorization ID.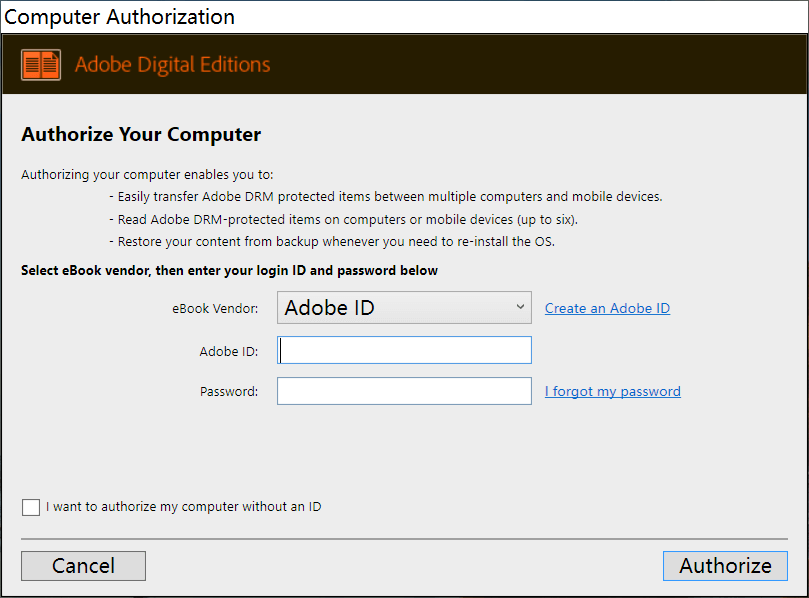 Note: The authorization ID will allow you to open the file on other devices that have Adobe Digital Edition software.
Though you can still open the software without an authorization ID, however, if you proceed in this way you can only read or open the file on your computer.
Step 3: To read the saved ACSM file you can do either of the following options:
Option 1: Go to your computer's download folder and open the ACSM book. By doing so, you will be automatically directed to Adobe Digital Edition Software's library>Book pages.
Option 2: Open your Adobe Digital Edition Software, then click the library. There, locate the downloaded Google Play Book and right-click to read.
You will notice that as you open the ACSM file on your computer's download folder, the complete content of the Google Play Book will be downloaded in the Adobe Digital Edition Library.
After this, the PDF file will be stored in your Windows path C:\Users\UserName\Documents\My Digital Editions.
To easily locate the saved Google Play Book file, you can right-click a book (in your Adobe Digital Edition Library) and then select "Show File in Explorer".
Again: "You will not be able to open the file directly without the help of Adobe Digital Edition or even if you use other e-reader software. Plus, DRM-protected files could still be unprintable or unshareable with other devices."
If you want to print the file or share it with other devices an eBook converter software can help you.
One particular software that I use is Epubor Ultimate.
Epubor Ultimate
is a software design to help you remove DRM protection from eBooks, PDF, and other electronically formatted files.
How to Convert a Google Play Books ACSM File into DRM-free PDF Format
Convert Google Play Books into a DRM-free PDF format using Epubor Ultimate to enable print and share.
Step 1: Download and launch Epubor Ultimate.
Free Download Free Download
Step 2: After you open the software click the Adobe selection.
Step 3: You will see that the books from your Adobe Digital Edition library are automatically synced inside the Epubor Ultimate Adobe selection.
To convert your Google Play Books into a DRM-free PDF format, drag each to the right pane of the selection or simply double-click it.
Step 4: To view the DRM-free PDF files, click the folder icon.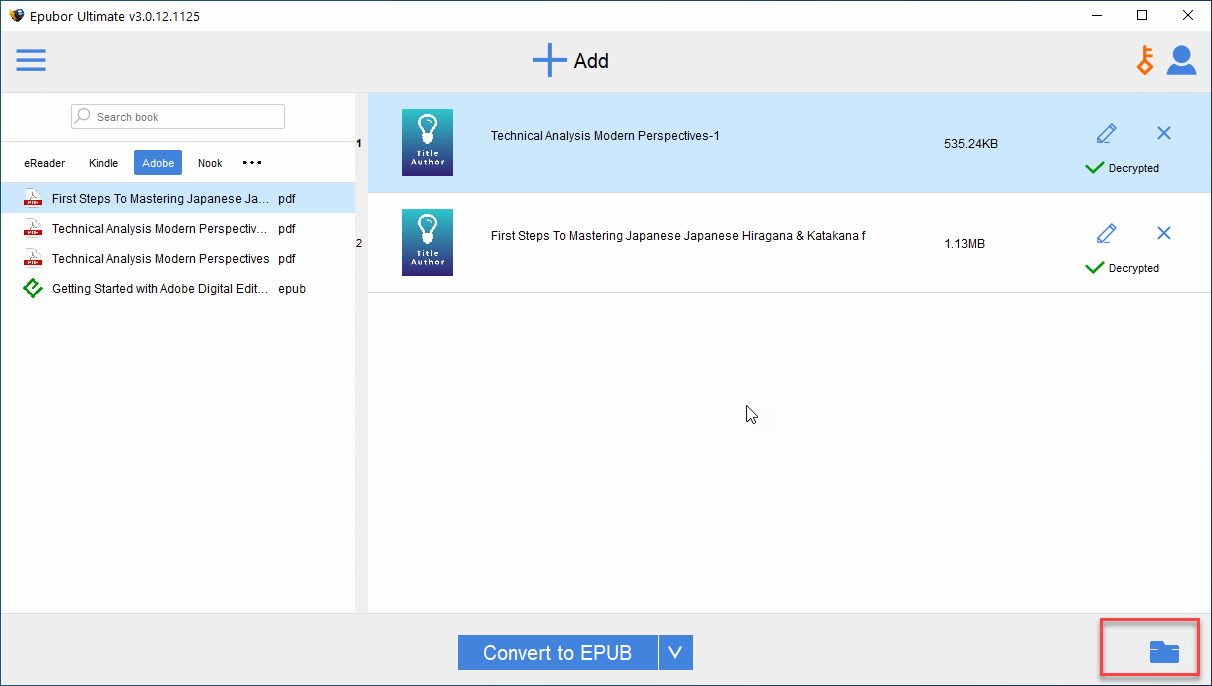 When you do this you will be directed to the Epubor Ultimate folder.
These copies of your Google Play Books ACSM files are printable and shareable.
Conclusion: And there you have it. You can now enjoy your legally acquired Google Play Books with multiple devices.
Though this guide was done to a file that's in PDF format or PDF to PDF, Epubor Ultimate can also be utilized to convert your EPUB Google Play Books to DRM-free PDF.