eBook
Free EPUB Readers on Mac: Read with Joy and Ease
Digital books are gaining popularity every day, as they grant the users the freedom to choose when and where to read, you can read them on your phones, tablets and computers. As a product of this trend, EPUBs have been invented and widely-accepted for its convenient and comprehensive features. In reaction to this, more and more companies have published their EPUB viewers for macOS but here comes the problem: Which one is for me to choose? Below we have listed 5 free EPUB viewers that work fine on Mac, providing you with insights on their pros and cons, special features, and functionality.
Apple Books
Formerly known as iBooks, Apple Books is the software that is born to boost Apple users' reading experience. It supports imports of non-DRMed EPUB files as well as audiobooks and other mainstream formats such as PDF etc, making the question of how to read EPUBs on Mac suddenly plain as day: Go to Finder and right-click the EPUB file, then choose to open it with Apple Books. Basic features such as adjusting font size, changing the fonts, altering background colors etc. can be done easily and beautifully within one or two clicks.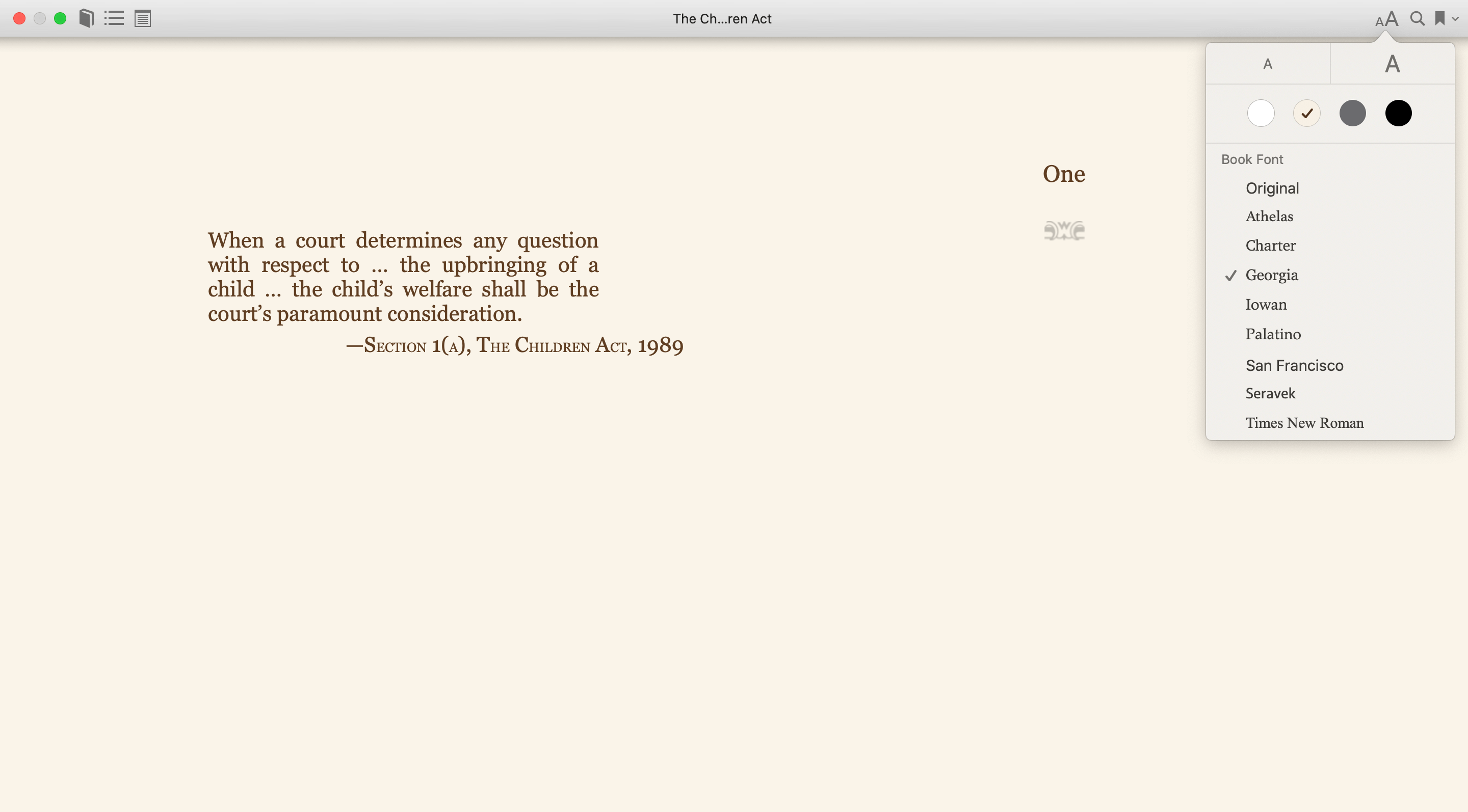 One thing that makes Apple Books so dominant is its ability to be synced smoothly between all Apple devices: Once you added a book to your Apple Books, next time when you use the same account on a different device like iPhone, you'll be able to access that book via cloud syncing, which is both highly convenient and time-saving. Another thing that may happen when you use online reading often is that the books stored in devices might get bulky and all over the place, but Apple Books allows users to make their own collection according to whatever categories they'd like to sort out their books and create book lists, so that things can get organized.
Highlighting and making annotations are possible, even better, you can add them to Notes app within seconds. But unfortunately these marks cannot be exported at the same time, one at a time might seem too tiring. Another thing that makes Apple Books less intriguing is that sometimes the iPhone version can't pick up where you left off if you have done some reading on Mac and want to continue reading on your phone.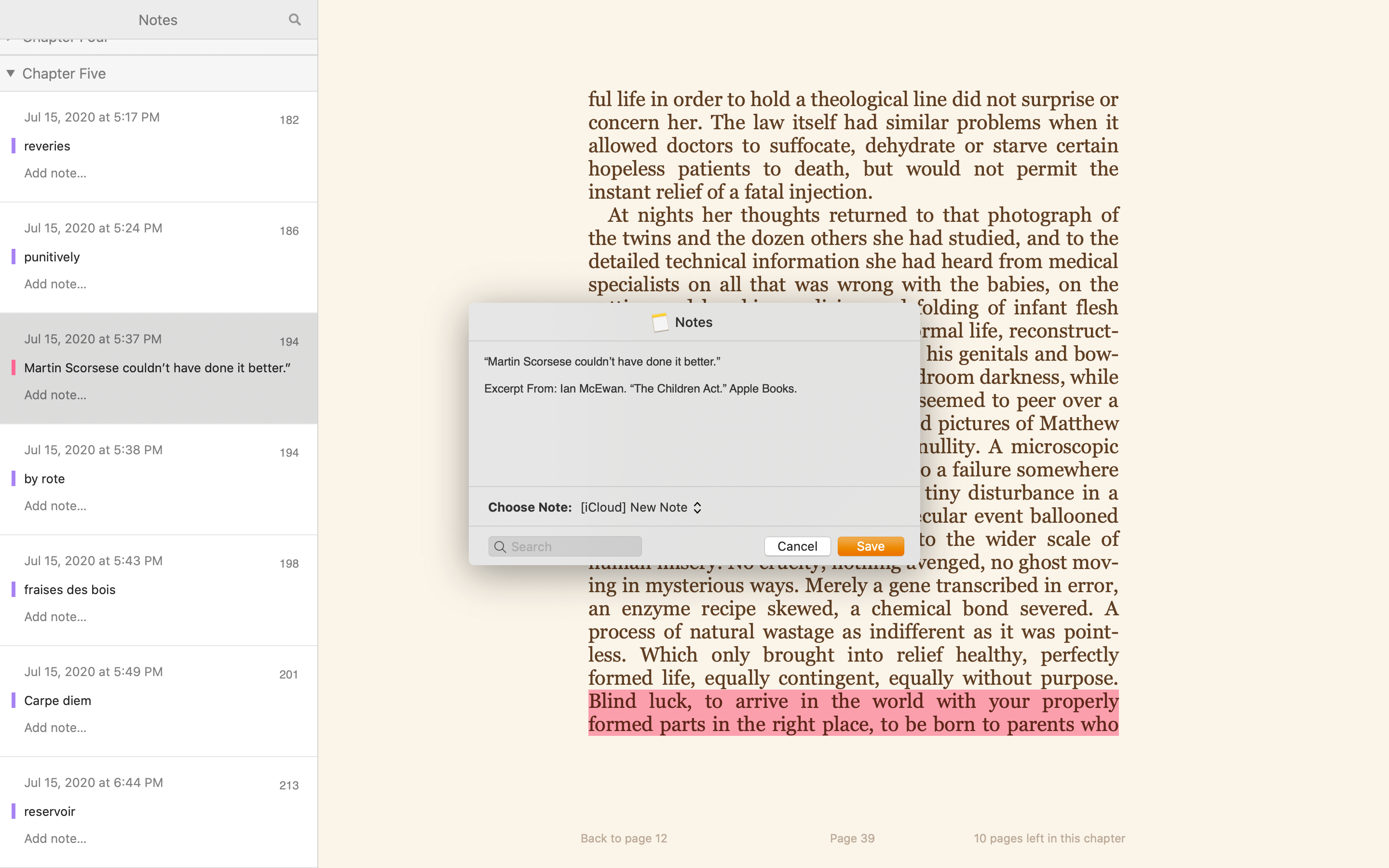 Download: Free.
Highlight and annotations: Yes.
Full screen mode: Yes.
Add bookmarks: Yes.
Customize fonts: Yes.
Calibre
You may know Calibre as a comprehensive and powerful converter, but it is actually also friendly to readers who simply want to open and view EPUBs on Mac. In Calibre, you can almost do whatever you like, and make the program perform as you want it to. There are a lot of hidden tricks in it, perfect for someone who wants to get the most advantages out of it. In fact, Calibre's all-inclusive features can lead to confusion and turn newcomers away. However, it's totally fine to use Calibre as a simple EPUB viewer. The settings are clear and effortless to understand, you can control how the background looks, what size should the fonts be and a few other things.
Although Calibre supports vertical scrolling, this function is rather inconvenient as one scroll may get you way too far from your destination. Another downside is that you can't make annotations and highlights in Calibre, which is painful for someone who has a habit of underlining things while reading.
Download: Free.
Highlight and annotations: No.
Full screen mode: Yes.
Add bookmarks: Yes.
Customize fonts: Yes.
Adobe Digital Editions
Adobe Digital Editions might be the name that every eBook lover can't avoid hearing, it's a product from the famous Adobe family, and makes a reasonably premium choice for reading EPUBs on Mac. It doesn't have numerous functions, for example fonts changing or background color etc. And there is this progress bar that can't be removed as you proceed, which can be annoying to someone who prefers a pure interface.
But with fundamental features running smoothly you can still enjoy your EPUBs with ADE, such as making highlights and annotations, enlarging the fonts and so on.
Download: Free.
Highlight and annotations: Yes.
Full screen mode: Yes.
Add bookmarks: Yes.
Customize fonts: Only the font size.
Readium (Chrome App)
Readium is for those who don't have a lot to ask when it comes to reading EPUBs on Mac: It is ultra light, requiring little space on your computer. It is at the same time minimalistic, because dozens of functions that a normal EPUB viewer has are cut off to decrease the space it needs. Apart from having only a small portion of functions, Readium can totally satisfy basic needs, customizable features include scroll mode, page width, font size, background color etc.
However, the limitation of Readium is also apparent, it only comes with Chrome and since Readium no longer offers updates due to Google's shut down of Chrome Apps, you may bump into problems as the system advances.
Download: Free.
Highlight and annotations: No.
Full screen mode: Yes.
Add bookmarks: No.
Customize fonts: Yes.
Neat Reader
As an EPUB reader that is multiplatform, Neat Reader enables you to upload the books to the cloud and access them on your phone. It holds features like changing fonts, enlarging or reducing font size, making annotations and highlights, customizing scroll mode and more, which makes it a satisfying program. Besides, it has a well-designed UI. But if you don't pay and upgrade to the premium mode, the only thing you can do is make notes and highlights. Another factor that can be bothersome to certain people is the progress bar showing at the bottom of the interface.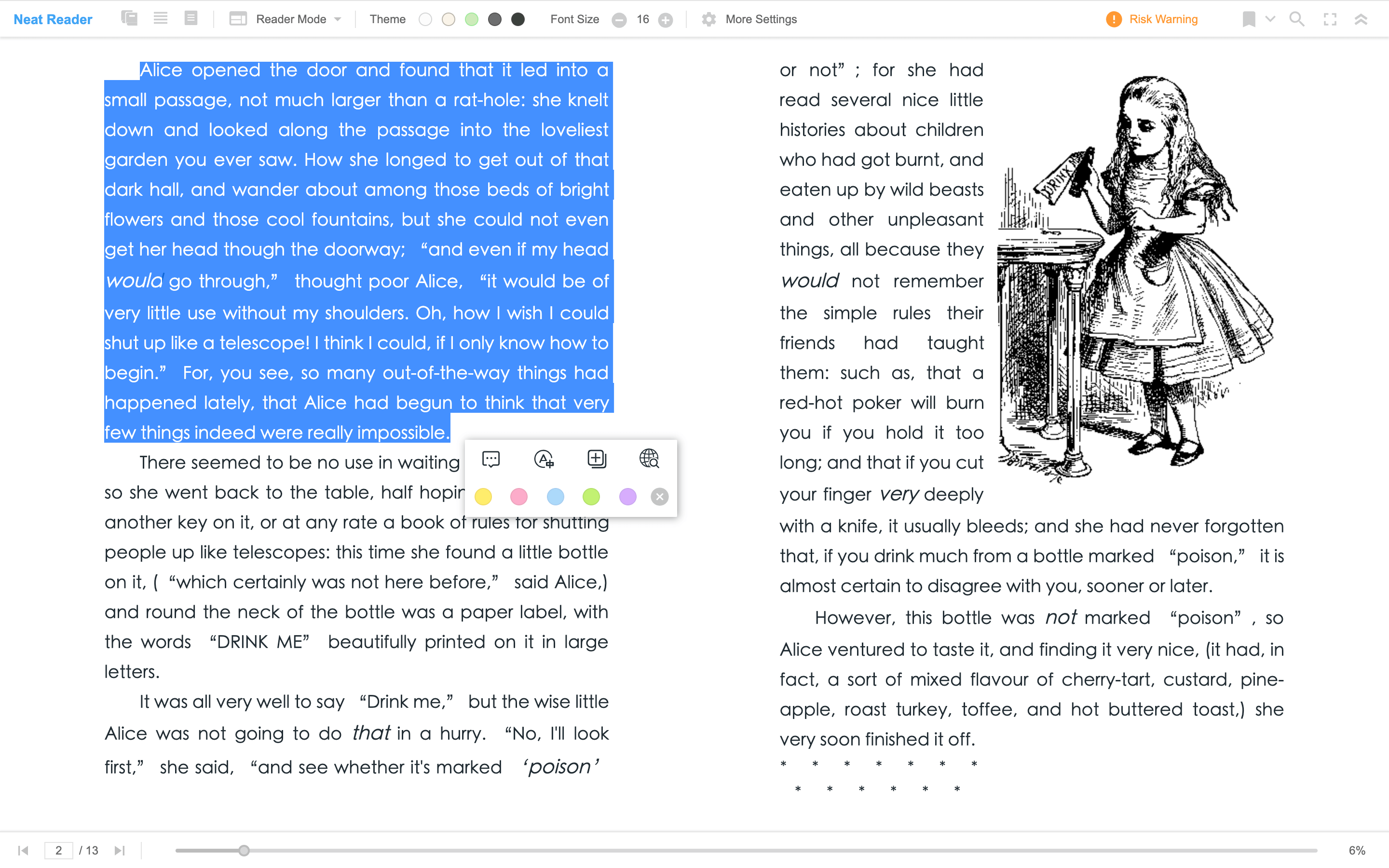 Download: Free. Offers in-app purchases.
Highlight and annotations: Yes.
Full screen mode: Yes.
Add bookmarks: Yes.
Customize fonts: Yes.
Choosing the right software is a must for enhancing reading experience, even for motivating people to start reading. These free EPUB readers on Mac all have their special points that are worth digging.